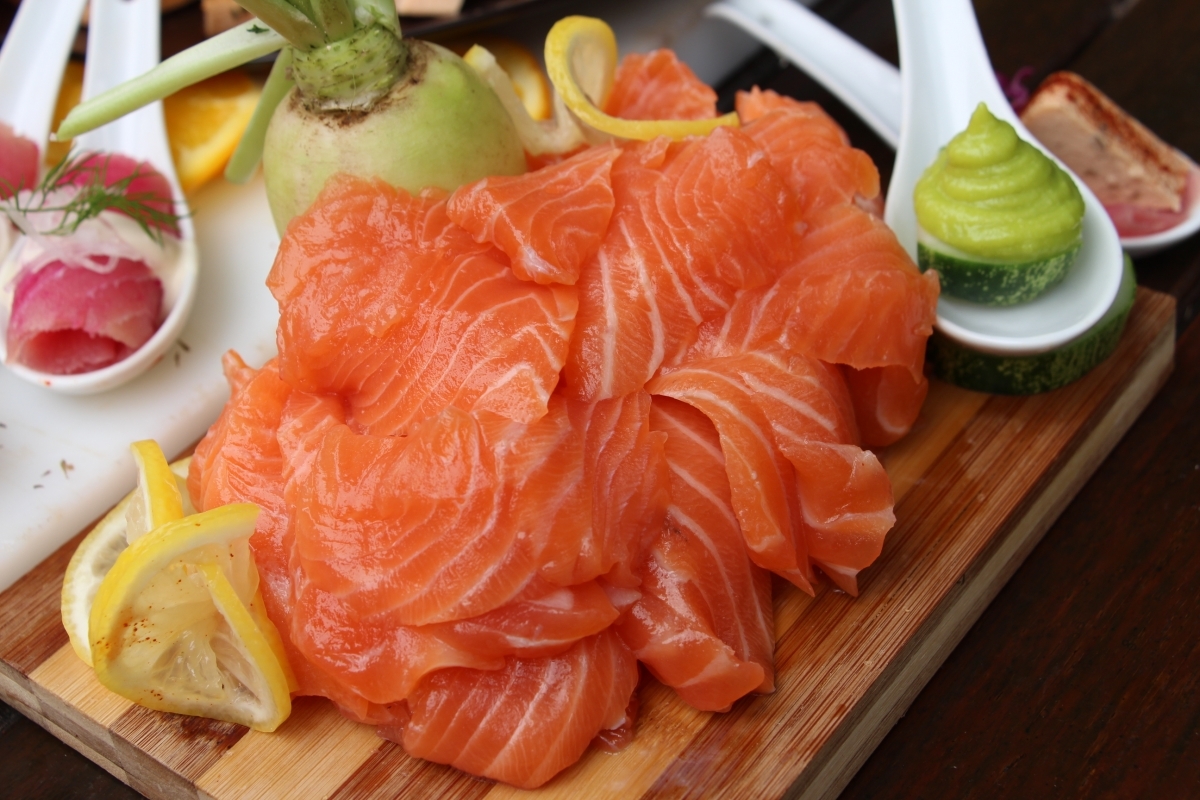 Fresh Air-flown salmon Sashimi cut 1kg
Fresh salmon is packed with Omega 3. Heart-healthy food for those who want to optimise their diet to have all the essential nutrients with anti-oxidant properties.
One serving of fresh salmon 80g yields more than 500% of the adult daily requirement for Omega-3.
More Omega 3 than is contained in 10 fresh eggs.