New Zealand Green Half-shell Mussels 907g
Fresh New Zealand mussels, harvested in cold clear waters and frozen at the source. Ready-cleaned and ready to cook with your favourite seafood recipe.
Product Description
Features
Halal
½ Shell Mussel
Serving Size 907 g
Ingredients
Greenshell Mussels (shellfish/moluscs)
Naturally occurring pea crabs (crustacea) may be present in mussels
Nutritional Information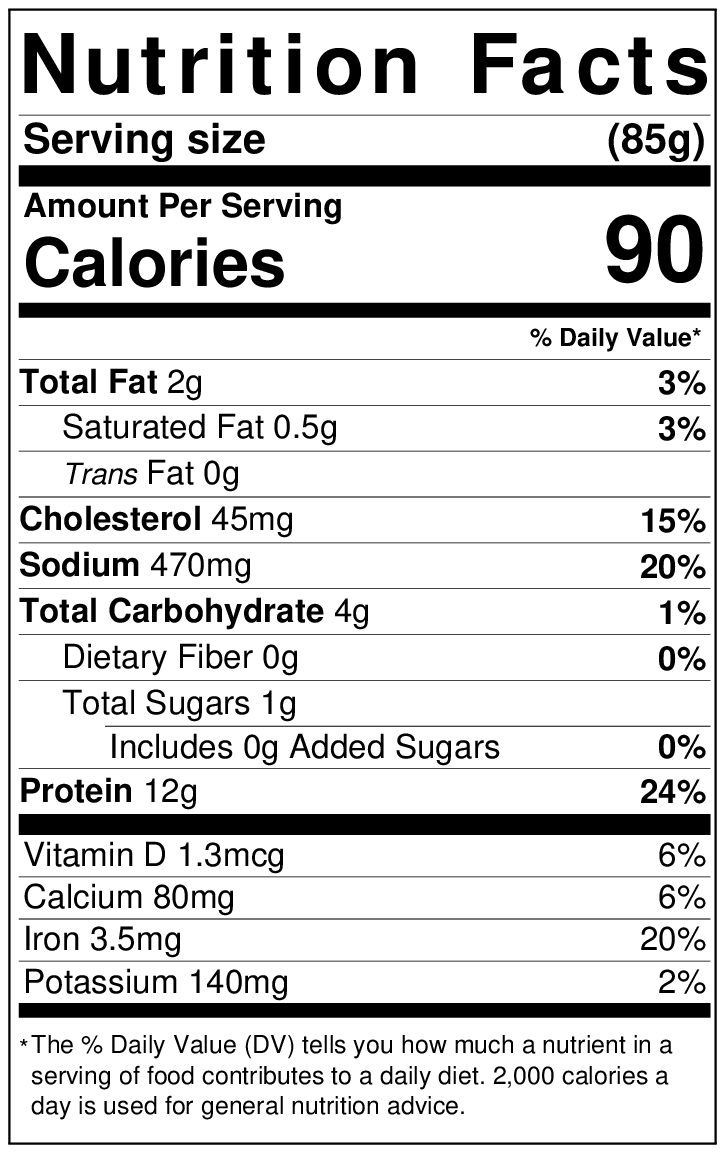 Origin
New Zealand
Preparation and Storage
THAWING – Mussels can be cooked directly from frozen but the best result we recommend thawing first.
Conventional – Place covered mussels in the refrigerator for 8-10 hours.
Quick – Run cold water over the plastic bag containing the mussels for 10 – 20 minutes.
COOKING
Times are for thawed mussels.
Grill – for 5-6 minutes.
Bake – Preheat oven to 160°C (320°F) and bake for 5-7 minutes
Steam – bring water to boil, add mussels, replace lid and steam for 3 minutes
Storage
Keep frozen at -18°C or below. Cook and use on the day of opening.
Do not refreeze thawed mussels. This product is heat-treated in processing but should, however, be cooked before eating.
Packaging
Numeric Size
Numeric Size - 907
Unit (specific)
Unit (specific) – Grams
---